Burn Notice 2 HOUR Finale Hits Tonight. Must See TV on USA Network. 12/20 9 PM ET/PT
FINALLY (or maybe not- because I never like to see a Burn Notice Season Finale – ever!) this is the final episode of this season of Burn Notice on USA Network. This spy-thriller has gone pretzel on us with the plot twists and turns with these episodes and I am dying to find out how they are going to cliff-hanger this one. (Matt Nix you and your staff have been awesome on this season!)
Part 1
Michael (Jeffrey Donovan) attempts to leave the country with his team, but when the escape is ambushed, Sam (Bruce Campbell) is shot and Jesse (Coby Bell) is taken captive. Racing against the clock to save Sam, Michael must also figure out how to rescue Jesse before time runs out.
Guest stars: Sonja Sohn, Alex Carter, Patrick Kilpatrick
Part 2 @ 10/9c
Michael (Jeffrey Donovan) is nearly killed when a powerful enemy sends a crew of cartel assassins after his entire team. Michael realizes that in order to protect the ones closest to him, he must eliminate the threat once and for all…even if it means risking everything.
Guest stars: Sonja Sohn, Alex Carter, Lochlyn Munro
DO NOT MISS this 2 hour block of Burn Notice!!
Burn Notice Shadow Recruits
This fun episode challenges fans to get inside Michael Westen's head and become his Shadow Recruit. After downloading this app for iOS or Android, each player can use his tools, work with his team, and battle his enemies – they can up their game by getting tips from that night's episode.
Burn Notice Science Challenge
Do your readers think they are smarter than Sam Axe? Have them head to the Burn Notice Science Challenge (http://usanet.tv/BNscichll) to enter to win a $10K scholarship, on-air recognition and a chance to meet the cast & crew of Burn Notice!
USA Network launched the Burn Notice Science Challenge, a national competition – inspired by the hit series – to encourage learning in science, technology, engineering and math (STEM) among America's high school students. The challenge was developed in consultation with a prestigious panel of science teachers from across the country.
WATCH WATCH WATCH the season finale and hit the website on USA Networks Burn Notice page for the deets on how to enter the science challenge. You just might be the next Fiona or Sam Axe!!
PS: Stay tuned for the January premiere of
Suits– January 17
White Collar– January 22
Necessary Roughness– January 23

Stevie Wilson,
LA-Story.com
Check out our Holiday Staff Picks at Beauty.com!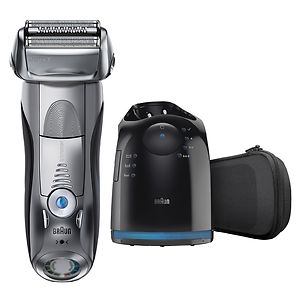 Buy stocking stuffers at Beauty.com – $25 and under!
Subscribe to RSS headline updates from:
Powered by FeedBurner
If you are going to feature content from LA-Story.com including podcasts or videos including the accompanying text, please respect copyright provisions. We require a notation of content origination (meaning credit tag), a linkback to the specific page & please email the link to stevie@la-story.com before the piece goes live.
LA-Story.com, LA-Story Recessionista, Celebrity Stylescope, Celebrity Style Slam Trademark/Copyright: KBP Inc./TNBT Inc 2007-13