LA FashionWeek Update: Rockstar Survival Kits Hits the LAFW Design Suites. LA Story LAFW BLOG
If you're bona fide a rock star living in the world today, you don't need a survival kit per se because you can afford a "survival team" of stylists, doctors, masseuses, nutritionists, shrinks and a 2 month stay at the Malibu's Promises Centre where Britney Spears has reportedly found a new love at an AA Meeting. But for those of us mere mortals who occasionally indulge in the Rock Star lifestyle as a recreational alternative to say… crochet … the Rockstyle Clothing Line is a fun tongue-in-cheek jab at our naughty night lives and a statement about who we really are underneath our London Fog trench coats.
Well then, how could I leave the Design Suites without my very own —
ROCKSTAR SURVIVAL KIT?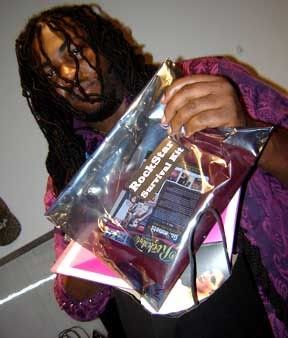 … stuffed with a signature Rockstyle T…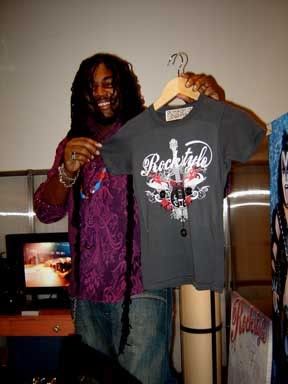 And… of course we had to dish about Rockstyle fan Dita Von Teese…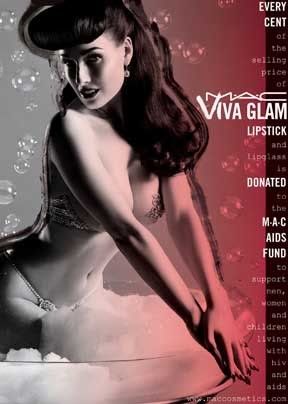 who's doing an outstanding job of repping Mac's Viva Glam in the wake of dumping Marilyn Manson in January. The obvious question on our minds was "When is Dita going to write a book on HOW TO SURVIVE A ROCKSTAR?
Reportage– Marie Bargas, Editor, Afro-Love Magazine, Fashiontribes.com
>