Author & Astrologer Howard Beckman's Vedic Astrological Predictions for 2016! #LAStory
If you are looking for guidance from the stars (astrologically and astronomically) you have landed in the perfect spot. We can help you get guidance on the potential events in your life for 2016 courtesy of Howard Beckman's guest blog. Author and Vedic Astrology expert Howard Beckman can help you get a bead on the general tenor of the VEDIC Astrological year which will help you get the bead on this unique astrological system. It's more accurate than either you or I realized! He's our guest blogger for today's post.
Every year at the time of the new moon just before the time that the Sun moves into Aries, Vedic astrologers cast a chart for individual countries to see how they will fare that year. This year it occurs April 7th, and the planetary arrangement indicates it will be a year not soon forgotten.

United States
The US is going to ramp up its saber rattling, engaging in a new wave of military activity abroad. There will be much covert planning being done in secrecy by the ruling elite as tensions in the government will abound. Infighting within the political parties will be rife and it is a very real possibility that key opposition figures will face reprisals, even to the point of their lives being under threat.
Whoever wins the US presidential election, there is still going to be constant intrigue, sabotage and fighting between the major political parties, as well as within their own ranks. The financial sector will have swings, but will prevail, at least in this country. Investing in the stock market this year is not a game for novices, so unless you're very experienced, best to stick with safe investments for 2016. More women will be elected to local governments and there will be a major boost to education generally and to universities specifically.
The women's rights movements will start to garner more influence, and women as a whole will find greater opportunity in the workplace in the coming year. Whether or not this may have anything to do with a woman being elected to the presidency shall remain to be seen. As soon as we know for sure who the candidates are, I will make my prediction in a forthcoming blog.
The very human quest for spiritual answers to life's problems will gain new momentum in the minds and hearts of many more Americans. With so much conflict on our planet, thoughtful people will begin to question the very fabric and goals of our modern society. It will be the beginning of a spiritual "renaissance" in America, spawning interest in ancient spiritual cultures and philosophy, the darker side being a rise in religious fundamentalist extremism, as well.
The best careers for young people to consider will be in the computer and technology fields, education and the business sector in the coming decade. Businesses that supply necessities, like food, health care and household maintenance will steadily increase their purview and profitability.
Luxury goods like high-end jewelry, automobiles and real estate will continue to be slow. The entertainment business will flourish, as more people will need ways of finding diversions and leisure activities without traveling any great distances. This may be due to financial constraints, but also due to a general fear of violence. We will no longer be immune to the terrorist activities that we have seen on the television, taking place in other countries.
United Kingdom and Europe
There will be demonstrations in the UK, but they will fare better than most of the European countries financially and in general maintain political stability. Their position as a global financial center will be strengthened and confirmed by the major world power brokers. There will be fatal accidents, especially in transportation sector, with more air and rail disasters in the UK, Europe, as well as the USA.
China
China's economy will be shaken badly. The government will attempt to turn it around through different measures, but will not meet with much success. It will institute new financial avenues that will come to fruition next year, though, so if you're thinking of entering the Chinese market, wait until next year to start doing business there.

The Rest of The World
I see commercial activity increasing globally, but with so much violence endangering the populations, I believe it will mostly be due to the "war machine". Lines are being drawn, alliances secured and militaries in most countries will be on high alert, ready to deploy swiftly.
But the greatest danger that I see in the world this year is violence that will affect the masses. War and terrorism activities will increase exponentially. Russia will begin to experience more incidences of terrorism at home and it is not a good year for the Russian populace in general. It seems that all of the world powers are jockeying for position and influence, the results being continuing massive destruction and loss of life in the Middle East.
YOU!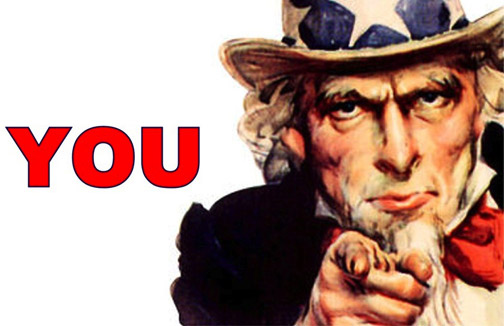 So what can we all do to insure we have as progressive and satisfying a year as possible? Pay attention to the basics of your life, first and foremost. Resolve to make changes to your diet and if you've been negligent, become determined to also get the physical exercise necessary to stay healthy.
Those who are prone to anger must find ways to transmute this harmful emotion. Many will run the risk of stroke or heart attack as the same cosmic forces that indicate a rise in war and violence also indicate the same occurring internally in our bodies. Do something NOW to reduce your stress. Join a yoga class, learn to meditate, take more walks in the park. Our actions will determine if we skate through this volatile year with a minimum of disturbance to our personal lives, or if we suffer a physical, or mental, breakdown.
The same influences that will be causing problems between countries and groups all over the world, can and will also cause problems in our personal relationships. Resolve to be more patient this year. Tempers will flare and people's minds will just seem to be on the edge a lot. You need to keep calm, and then you'll always find the way through any situation at work, or just out in the world.
At home, be more easygoing. Guys, choose your battles wisely. Start an argument about something that irks you, but is really unimportant, it'll blow up into a huge battle. Many people could be sitting alone at the end of the year and thinking, "What happened? Maybe I should have just let it go". Being right all the time isn't worth losing the love of your life over. And girls, at least let him think he's in charge. Preserve the harmony when he gets all self-assertive once in a while.
At the end of the day whether we enjoy an uplifting and joyous life experience, or find nothing but dissatisfaction and emotional pain in life, is down to our perceptions. Life is all about how you feel, not what's in your pocket. If you are not happy with your life, now is the time to make a change. So how will these planetary influences affect us individually? Only a careful analysis of the natal horoscope can allow an experienced Vedic astrologer to make that call. There is a wealth of wisdom and information available to us about our present, and future, destinies in such a reading.
Most importantly, become a philosopher!
Don't just look to the immediate cause of something, but try to see the deeper meaning. Take time to really contemplate where you're going in life. Find simple pleasures that satisfy your soul. Share love and laughter with friends, family and even strangers. We need to remember to be grateful for all that we have, and never take it for granted. Seeing the unimaginable suffering of other countries' populations, let us express compassion. And let's not forget those we see in distress here at home. Our future karma is being created by us right here, right now. The good we do not only returns to us, but it makes the world a better place to live in.
Howard Beckman
Bio: Howard Beckman
The lessons that Howard has learned throughout his amazing life has helped him counsel countless individuals to come to terms with their lives and develop healthy identities. He overcame drug abuse in his twenties and went on to become a World-renowned Vedic astrologer and teacher of the ancient philosophies of India. Including Ayurveda, Bhakti Yoga and Vedic Astrology. He has authored four books on these subjects, but in his latest "Tempting the Devil in the Name of God – The Heavy Hand of Fate" he shares his memoirs, his deep struggle with heroin and how he achieved physical, mental and spiritual freedom to not only survive, but thrive.
Howard lives in Ocala, Florida and is a Director of The Vedic Cultural Fellowship and Ocala Equine Rescue. He can be contacted for Vedic astrological consultations at www.vedicworld.org or to book him as a speaker at www.HowardBeckman.com.
Thank you to Howard Beckman for the insight into 2016's Vedic forecast. It's so incredibly interesting!
Stay tuned for the next part of this astrological forecast. There's much more to come from Howard Beckman!
Stevie Wilson,
LA-Story.com
DEALS and STEALS
I am an "affiliate" with brands and stores that pay me pennies each time you purchase through these links. I curate deals that offer bonuses, discounts, free shipping on great products –and some are very specifically on this site to feature to YOU!

FREE 2-day shipping on all your orders. No minimum purchase required. Enroll now.

Receive a free Fall Fragrance Sample Bag with any $25 purchase. While supplies last, use code: FALLFAVES
Subscribe to RSS headline updates from:
Powered by FeedBurner
If you are going to feature content from LA-Story.com including images, podcasts or videos including the accompanying text, please respect copyright provisions. We require a notation of content origination (meaning credit tag), a linkback to the specific page & please email the link to stevie@la-story.com before the piece goes live.