"Coachella Hot": 8 Products for Your Festival Beauty Look !
I am loving all this hot weather here in LA! Maybe it came around to celebrate Coachella or maybe we just got lucky. While breeze is local, the winds are kicking it up in the desert. Since the party in the desert is in full swing, I have some great tips on color cosmetics/products that you might find useful
I am all about efficient products- particularly ones that do double-duty. When you go to a music festival or away for a a weekend, traveling light is key. It's important to use double and triple duty cosmetics and/or get smaller sizes to slip into your bag and your travel kit.

Tanning on the fly:
While you might want to do a tanning blitz at a great tanning salon, not everyone has the time or the money to morph into a bronze beauty. Instead, there are options that you can do at home (*with or without a little help from a bestie or sibling). NKD SKN Gradual Glow Daily Tan Moisturiser. This is a prestige product that is available for LE$$! It's an amazing gradual self-tanner that gives your body a golden-bronzey glow in 4-8 hours. The color is never orange-y and you come out looking like a golden goddess. Continued use will deepen the color and deeply moisturize your skin.

Key product points:
–A subtle glow develops over 4 – 8 hours and can be deepened daily.
–Odorless
–Won't stain clothing
–Hydrates skin for the ultimate natural glow.
–Designed for all skin tones.
–Contains aloe vera to condition and fight aging, shea butter to heal and condition and lychee to revitalize skin with vitamin C.
Minimal scent, easy to apply but do read the directions to make sure you get the best application possible.
Ingredients:
It is rich in moisturizers like grapeseed extract, shea butter and the #1 ingredient is aloe.
Aloe Barbadensis (Aloe Vera) Leaf Water*, Dihydroxyacetone***, Glycerin*, Cetearyl Alcohol, Cetyl Alcohol, Glyceryl Stearate, Panthenol, Disodium EDTA, Butyrospermum Parkii (Shea) Butter (Beurre)*, Saccharide Isomerate**, Tocopheryl Acetate, Cucumis Melo (Melon) Fruit Extract*, Benzyl Alcohol***, Salicylic Acid***, Sorbic Acid***, Hyaluronic Acid, Vitis Vinifera (Grape) Seed Extract**, Ginkgo Biloba Leaf Extract*, Fucus Vesicolosus (Bladderwrack) Extract**, Litchi Chinensis (Lychee) Fruit Extract*, Rubus Idaeus (Raspberry) Seed Extract*, Hydrolysed Silk (Soie), Glycyrrhiza Glabra (Licorice) Extract
Available at these stores for an under-$15 price tag.
Target/Target.com,
Ulta/Ulta.com,
Walgreens/Walgreens.com,
Kohls/Kohls.com, Drugstore.com
Nailing It:
If there ever was an event that truly required nail polish that is crazy great, Coachella is the ultimate location. Color is important but getting outside the box (or bottle) to wear something more than attention-getting but attention-grabbing is required!
Polish Me Silly is my latest find– and what a great find too! Wow!! Thanks to a PR and media group I am part of, I discovered POLISH ME SILLY brand! Available on Etsy, this is a very unique company who believes 'more is more'. For Coachella (or any music festival) or some great vacation, this is the brand to be wearing.
I have 2 of the polishes shown in the photo above: the blue glitter and the black and pastel confetti one along with this one which is Paradise. All are astonishing in their application and their ability to deliver a serious color punch.

The great part about Polish Me Silly is that it's a mother-daughter company who are committed to creating great polishes with amazing longevity and unique presentations. They blend the polishes. They will do custom blend your polish too for a fee. I love the brand- it's got such a great creative spark!
www.etsy.com/shop/PolishMeSilly
Instagram: www.instagram.com/polishmesilly2/
Facebook: https://www.facebook.com/polishmesilly/?fref=ts
FACE IT: Hydroxatone Skin Perfecting Air Cushion Compact With Refill
Why have I included a foundation in this curation?
For the following reasons:
1) It's a cushion compact with a buildable coverage (and it really looks flawless)
2) It's SPF 40! If you remember sunblock, that's great. This compact will provide a bit more protection. Face it, are you really going to reapply sunblock all day? This will help over the long, hot Coachella weekend!
3) Key Ingredients include:
Rosa Centifolia Flower Water (Rose water),
Water,
Lactobacillus Ferment (probiotic type ingredient– good for skin!),
Sodium PCA,
Glycerin,
Alteromonas Ferment Extract
(Alteromonas Ferment Extract, from deep sea algae, is a polysaccharide containing hydration, repair and restorative, and anti-inflammatory properties.)
Sodium Hyaluronate,
Adenosine(Studies indicate anti-wrinkle and skinsmoothing capacities),
Palmitoyl Tripeptide-1
(This is an incredible skin-care ingredient to combat aging and it works more effectively when used in combination with other anti-aging ingredients),
Palmitoyl Tetrapeptide-7
(By reducing inflammation, palmitoyl tetrapeptide-7 may potentially reduce the cumulative amount of damage that occurs following exposure to UV light, pollution, internal stress, and other pro-inflammatory factors).
These ingredients will work alongside the sunblock and help protect your skin in that exceptionally dry climate.
Product features:
Long-lasting hydration (which you need at Coachella)
Color-correcting coverage (so you look great all day)
Illuminates and protects skin (ditto #1 + #2),
Provides perfect but natural coverage of imperfections, dark spots, wrinkles and redness. (ditto #3),
Easy to re-apply on top of existing makeup (Ditto #4)
Smart, easy, travels well, protects your skin and you look great while using it!
Hydroxatone Skin Perfecting Air Cushion Compact is available at Kohls/Kohls.com, Beauty.com and Ulta.com only!
Multi-Purpose Beauty:

PUR Cosmetics: Glow Together Gradient Matte-Shimmer Bronzer
This is a huge compact of bronzer– in both matte and shimmer shades. The great part about it is that you don't need anything else for blush and you can use this on top of any base shadows you might be using. It's so versatile with 3 different shades in both shimmer and matte so you can go from subtle to sexy in nothing flat. Mix as you see fit.
Find it at Beauty.com, PurCosmetics.com and Ulta.com $34.00 (such a bargain!)
PUR Cosmetics: Sun-Kissed Glow Strobe Palette
Pur Cosmetics has been busy putting together useful, multi-purpose products like this Glow Strobe Palette in Sunkissed. This is a cream-based palette featuring 3 hues of cream color that can be used as blush, bronzer and shadow as well as contour.
Highlight and define with three coordinating shades to create a custom, lit-from-within look for any skin tone. The silky cream formula glides onto skin for buildable, streak-free coverage and transforms quickly to a self-setting powdery, transfer-resistant finish
.
Available at Beauty.com, Ulta/Ulta.com and PurCosmetics.com $34.00
Melanie Mills Hollywood:
Gleam (Body Radiance) "On the Go" kit.
If you haven't heard of Melanie Mills Hollywood cosmetic collection, you need to check this line out! Totally hot product used on Dancing With the Stars and other celebrities, Emmy Award winning makeup artist, Melanie Mills created this amazing collection for use on the red carpet, on-camera and for editorial spreads for magazines- and now available for you to use too. (Learn more about the entire line in this blog post!)
The line is scrumptious and if you hurry you can nail down 30% off any order with the code SPRING16 through April 22, 2016. Don't miss this great deal! The products are to die for!!
Lip Service:
While it sounds great to be wearing great lip color during Coachella, you have to think about the weather. It's dry (and has been hot and dry since before Coachella weekend 1 started) and it's been breezy. That means dry, hot conditions where hair, skin and lips are going to be beaten to a pulp by the elements. So skip bringing your stash of lip colors and choose one all-purpose color and a really great lip balm!
My favorite lip colors are from Armani Beauty.
What I love about Rouge Ecstacy (shown below) is that it's a "CC" type of lip color. It's going to treat your lips with care.

This color is 203-CODE! You can buy it at Sephora/Sephora.com, most specialty retailers (like Nordstrom, Saks Fifth Avenue or Neiman Marcus or ArmaniBeauty.com
Another product I love for lips is APA Lip Loofah. The product is unlike anything I have seen before.

This is both a lip scrub and a soothing treatment. It's not rough and harsh. It's amazingly effective and yet you don't really want to take it off! Exfoliate your lips and give lips something to be happy about!
There are lots more items one could use for Coachella, but the thought is traveling light and still looking great!
If you went to Coachella last week or are going this week, post here on this blog or tweet to me at twitter.com/lastory to let me know what worked for you –even if it's not mentioned here.
Have a great weekend!
Stevie Wilson
LA-Story.com
DEALS and STEALS
I am required to tell you that I am an "affiliate" with these brands. I curate deals that offer bonuses, bargains and great products –and some are very specifically for this site to feature to YOU!If you purchase via my link, I make a very small percentage
for that purchase. I pick the best products, vendors and deals I can find!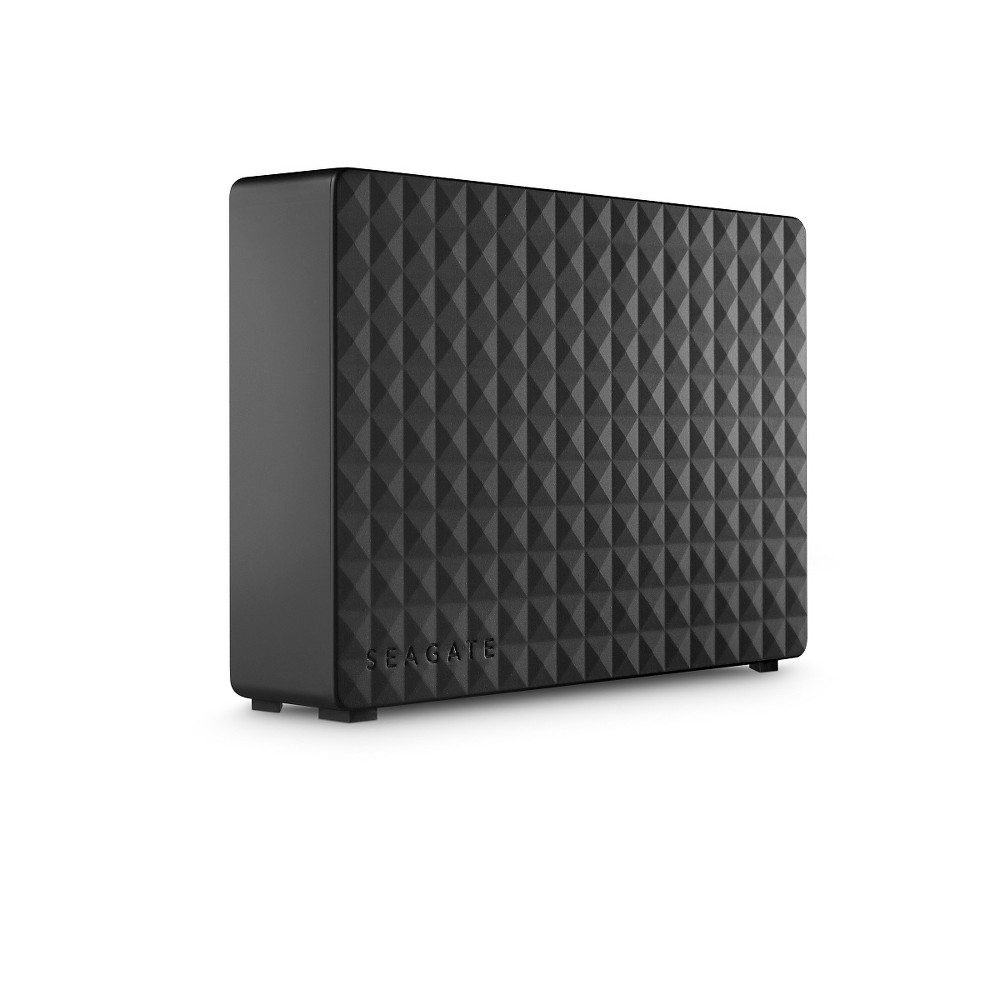 Receive a FREE MILK MAKEUP Lip Color Duo deluxe sample with any $25 purchase. Use code: MILKIT

Latest Trends!
Subscribe to RSS headline updates from:
Powered by FeedBurner
If you are going to feature content from LA-Story.com including images, podcasts or videos including the accompanying text, please respect copyright provisions. We require a notation of content origination (meaning credit tag), a linkback to the specific page & please email the link to stevie@la-story.com before the piece goes live.
LA-Story.com, LA-Story Recessionista, Celebrity Stylescope, Celebrity Style Slam Trademark/Copyright: KBP Inc./TNBT Inc 2007-18