Helping Your Guy Celebrate Father's Day While Getting His Grooming Groove On!
What's the key to starting the day out right, even if you aren't a morning person? (Does this sound like someone you know?) Changing the mundane wake-up routine to an uplifting transformative ritual with the Minnesota-based HONOUR™ Essentials: a collection of skin, shave products with a secret ingredient: Costa Rican coffee oil that is sustainably sourced and elegantly and ethically made for the discerning man. The rich coffee is also sold to complete the morning experience.
If you are a guy and you want to get some new grooming essentials, this is one fabulous line. If you are a woman (or someone seeking a good Father's Day gift for someone special), this is a great collection because of the terrific ingredients but also because of the gorgeous packaging. I have not seen anything close to approximating the detailing in this line's packaging! Yes, it's pricy but the products will deliver what they promise — right down to the coffee beans!
Created by brothers and business partners, Jerad and Matt Poling, HONOUR's "transformative ritual" is centered around the richly derived benefits of the coffee bean and maximized in two primary ways:
First, as a defining ingredient in a three-step skincare proces
—WAKE Exfoliating Rinse,

All the products are packaged like this!
—PREP Shave Well Cream,
—TEND Revitalizing Moisturizer.
Second, as deliciously roasted BREW coffee. Pure to form, all products are free of parabens, sulfates, and other harmful chemicals.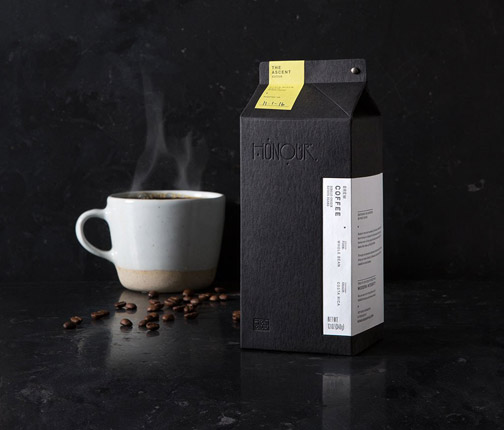 Quality is at the heart of the product, with sustainability being a common theme throughout the entire brand.
The heirloom-quality Keep Good canister is comprised of eco-friendly materials like reclaimed aluminum and Refills consist of pressed sugar cane pulp, so one can live in the modern world without damaging the planet.
The coffee beans utilized in all HONOUR products are grown, handpicked, and sorted on family-owned farmland rooted in the lush mountainous hills of Costa Rica.
1% of gross revenues go to organizations that protect the environment.
More information is available at honouressentials.com.
Follow this Honor Essentials on these social platforms:
Facebook: https://www.facebook.com/honouressentials
Instagram: https://www.instagram.com/honouressentials/
Stevie Wilson,
LA-Story.com
______________________________________________________________________________
DEALS and STEALS(Affiliate Links)
I curate deals that offer bonuses, bargains, and great products –and some are very specifically for this site to feature to my audience because I want my audience to get amazing products from great brands! If you purchase via my link, I make a very small percentage for that purchase.
Subscribe to RSS headline updates from:
Powered by FeedBurner
If you are going to feature content from LA-Story.com including images, podcasts or videos including the accompanying text, please respect copyright provisions. We require a notation of content origination (meaning credit tag), a linkback to the specific page & please email the link to stevie@la-story.com before the piece goes live. LA-Story.com, LA-Story Recessionista, Celebrity Stylescope, Celebrity Style Slam Trademark/Copyright 2017-19
—