Take Fitness to Another Level with @Jawbone UP2 Or UP3 from @BESTBuy! #Ad #FathersDay!
Fitness tracker devices are all the rage within my broad sphere of friends and acquaintances. From mid-twenties to 70+, I know people who love these devices to track their steps count (how many steps they walk in a day) as well as various iterations that monitor heart rate or even how they are sleeping. There are a range of devices out there and it does require some research on what to buy for yourself or give to someone else (Father's Day, birthdays, graduation etc). One of the newest fitness tracker devices out there is from Jawbone a featuring two wristband models: UP2 and UP3
Disclosure: The reviewer has been compensated in the form of a Best Buy Gift Card!
As Jawbone states it, "Fitness reinvented with style" Jawbone UP2 (starting at $99.99) and UP3 (starting at $179.99) is smart! When I read the reviews, I was astonished at the positive reviews and the raves about these devices.
UP2: Jawbone UP2 starts at $99.99. Available in black diamond (shown below) and light gray!
Activity Tracking:
–Steps taken, Distance traveled, Activity vs. inactivity, Calories burned, Nutritional monitoring,
Sleep Tracking:
–Hours slept, Sleep quality
Food Logging:
–Nutritional monitoring
Smart Coach
Helps you get the tips, tricks and keeps track of everything you need
Free download of the UP app to connect with UP community for support!
Plus: Silent Alarm, LED Lights. Instant On, Water Resistant, Wireless Syncing.
Supports Android and iOS platforms.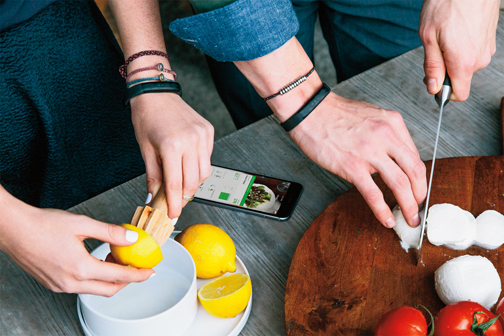 Easily worn by both men and women, this is a sleek, sturdy but sexy device that can help you keep track of your fitness and health goals!
UP3: Jawbone UP3 starts at $179.99. Available in black diamond and light grey (shown below)
Design:
The UP3™'s classic, durable design will stand the test of time. Multi-sensor technology adds breadth and accuracy to Smart Coach. Everything about UP3 says that the bar has been set higher. Wear one and go further.
Advanced Activity, Advanced Sleep, Food Logging, Smart Coach and Heart Health
–By capturing and tracking your activity, sleep, food and heart rate, Smart Coach provides you with insight and personalized guidance and customized tips.
— Advanced sensors track your heart rate (including resting time) and use that information to help you get insight into your health and reach personal goals. There's more to your heart health than beats per minute. Our advanced bioimpedance sensors are able to automatically track your resting heart rate and use that information to help you take care of the most important organ in your body.
–Sleep Tracking includes monitoring REM, light and deep sleep patterns, so you can better understand your sleep, leading to more productive days. Smart Coach is then able to give you suggestions to maximize your sleep and improve the quality of your days.
Networking and connectivity:
Connect with your friends and family for extra motivation. Team up and set goals together, or create duals and challenges for each other.
Wireless Syncing
See real-time progress by syncing wirelessly with smartphones, tablets and computers. Compatible with Android and iOS devices!
Free download of the UP app to connect with UP community for support!
UP 2 and 3 Mode Selection:


This is a very cool device. I highly recommend checking out BESTBuy stores and BESTBuy.com for these 2 models of the UP device. The UP2 is a less expensive model that has the basic version of the different elements UP tracks. The UP3 is more expensive but has so much more interactivity and connectivity with both device, app and also your network.
Disclosure: The reviewer has been compensated in the form of a Best Buy Gift Card!
Let me know either on twitter.com/lastory or here on this blog. While I am being compensated for this post, it in no way impairs my ability to be impartial– which is why I suggest you take a look at the reviews on BESTBuy.com. This one device could change your life!
Stevie Wilson,
LA-Story.com
DEALS and STEALS
I am required to tell you that I am an "affiliate" with these brands. I curate deals that offer bonuses, bargains and great products –and some are very specifically for this site to feature to YOU!
The amount I make has yet to be determined that despite people going to visit the links (and it's in the thousands every month), I have yet to have anyone buy anything from them.
Subscribe to RSS headline updates from:
Powered by FeedBurner
If you are going to feature content from LA-Story.com including podcasts or videos including the accompanying text, please respect copyright provisions. We require a notation of content origination (meaning credit tag), a linkback to the specific page & please email the link to stevie@la-story.com before the piece goes live.
LA-Story.com, LA-Story Recessionista, Celebrity Stylescope, Celebrity Style Slam Trademark/Copyright: KBP Inc./TNBT Inc 2007-16