Looking for Love but Not Finding it? Jonathan Green can Help You by Changing Your Approach.
This post & podcast is for guys AND girls. While primarily directed towards the guys, this 411 will help girls too get some insight on how to find the right guy for them. This is not about "pick-ups", this is about meeting someone you will LIKE (and not just tonight either!)
Jonathan Green went from being a naïve guy who was "pathetic" with women to the man sought by men across Europe for his skills and acumen meeting and dating attractive women.
Jonathan, a former college professor and self-proclaimed nerd, is teaching other "nice, average guys" how they can date the girls of their dreams with his $47 www.girlfriendinaweek.com training program.
"You don't have to be a great-looking guy to date beautiful women, especially the kind that are girlfriend material," Jonathan says. "I mean heck, I am 20 pounds overweight, I'm a certified nerd and I'm certainly not rich. I am a pretty average-looking guy and look at all these hot sexy women I have been on dates with."
How many? Jonathan has dated over 230 "amazing" women in the last five years and taught thousands of men how to do it too. With his workshop, www.girlfriendinaweek.com, he's sharing his secrets with guys who are more interested in relationships than one-night stands.
I managed to snag Jonathan on a podcast– a la Chris Abraham's podcasts with me– and let's find out how easy or hard this is?
I was pleasantly surprised to find out that Jonathan is a regular guy– really friendly, accessible and not in the least arrogant. He wants EVERY guy to succeed in finding the right girl! Conversely, he wants to help girls find the right guys too.
While this site is for guys, there is a book coming on called Girl Gets Ring (but you can find the precursor online. Check out Jonathan's site and really take a lesson from the podcast because we are talking candidly about what it takes to get someone's attention– but it's EASY!
PLUS you can buy the complete e-book which includes:
1. Girl Gets Ring Manual (144 pages)
2. Masculine Hero Avatar MP3
3. Clean Slate Method (How to make effective apologies)
4. Long Distance Relationship Secrets (Many women are in LDR's)
5. 7 Biggest Mistakes Women Make With Their Online Profile
6. (Super Bonus) From Conflict To Compassionate Communication (Licensed from Lori Rubenstein)
Worth the time, the listen and the read. If you (girl or guy) implement any of these things, you might have a super-new date for New Year's Eve!!
Stevie Wilson,
LA-Story.com
Check out our Holiday Staff Picks at Beauty.com!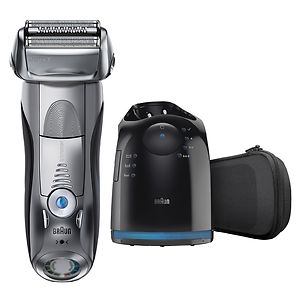 Buy stocking stuffers at Beauty.com – $25 and under!
Subscribe to RSS headline updates from:
Powered by FeedBurner
If you are going to feature content from LA-Story.com including podcasts or videos including the accompanying text, please respect copyright provisions. We require a notation of content origination (meaning credit tag), a linkback to the specific page & please email the link to stevie@la-story.com before the piece goes live.
LA-Story.com, LA-Story Recessionista, Celebrity Stylescope, Celebrity Style Slam Trademark/Copyright: KBP Inc./TNBT Inc 2007-13
Podcast: Play in new window | Download | Embed