California is known for a variety of cultural evolutions from Haight Ashbury's psychodelic art, music and fashions, the decade earlier development of surf culture as epitomized by The Beach Boys music and multitudinous Beach Party movies and other movies, television shows that homogenized surf culture for the unindoctrinated, the fast-growing car culture of the developing skate and street cultures that were percolating under the cultural radar. While media like movies and television were clearly late to these parties or featured them as blips on a radar rather than cultural events, there were people who were taking notice and working off the themes of these cultural striations.. like musicians and artists. Those who 'got' (understood) and identified with the themes, were able to take those cultures, those themes and create art, videos and a whole lot more of things, ideas and creative works that are now identified as iconic California culture.
If you look back at LA-Story.com, I featured a post about the California Locos HERE on this blog back in 2014. The post itself is a bit of an introduction and history lesson on this amazing artist collective who have been friends for years!
Since that time, I have followed the California Locos and I have news to share on their current slate of events.
While it's a bit late (lots going on around here!), I am sharing the coolest event and show that you should not miss both here in LA in Venice as well as in Virginia Beach!
CALIFORNIA LOCOS 2016 ORIGINAL STREET/SURF/SKATE ARTISTS SHOW IN VENICE BEACH, CA & VIRGINIA BEACH, VA
The California Locos are the five iconic SoCal artists John Van Hamersveld, Chaz Bojórquez, Dave Tourjé, Gary Wong and Norton Wisdom. They are Southern California "locals" whose work is a product of the surf, skate, barrio and car culture, and whose careers are thriving. Their lead has been followed by everyone from Shepard Fairey, creator of the Obama "Hope" poster, to an entire generation of artists. Now these creative and savvy artists known as the California Locos are making their debut at Art Miami Context this year from Dec. 2-7.
TWO SPECTACULAR EVENTS – WEST COAST AND EAST COAST
VENICE BEACH, CA
JUNE 25-JULY 2, 2016 Venice Beach, CA
JUICE MAGAZINE,
319 Ocean Front Walk, Venice, CA 90291
The ROSE ROOM,
6 Rose Ave, Venice, CA 90291
Opening reception: Both locations, Saturday, June 25, 2016, 7pm
VIRGINIA BEACH, VA
AUGUST 13-20, 2016 Virginia Beach, VA
STUDIO 17, 536 Virginia Beach Blvd, Virginia Beach, VA 23451
Opening reception: Saturday, August 13, 2016, 7pm
The CALIFORNIA LOCOS—five pioneering Los Angeles artists whose roots are in graffiti, surf, skate, punk rock, as well as the contemporary artworld—bring their edgy, sun-soaked styles to an even larger audience with new works for a pair of week-long bicoastal summer shows, while launching the CALIFORNIA LOCOS skateboards by DUSTERS CALIFORNIA and premiering the documentary Crazy World Ain't It—The Life and Times of John Van Hamersveld. In addition, a new collaborative poster design by John Van Hamersveld and Dave Tourjé will be released.

Chaz Bojórquez
Chaz Bojórquez, Dave Tourjé, John Van Hamersveld, Norton Wisdom, and Gary Wong—the CALIFORNIA LOCOS—represent 50 years of Los Angeles art, each having been influenced and inspired by the surf, skate, music and barrio culture, as well as formal art practice, that has combined and morphed in Los Angeles from the '60s through today. The art they innovated—combining Graffiti, Surf/Skate, Pop Art and Punk—has gone global, and now the CALIFORNIA LOCOS boldly confront and challenge their progeny with original verve and style in this new show which explores both the sun and the shadows of Southern California.

Gary Wong
For the bicoastal shows—independent, DIY events sponsored by JUICE MAGAZINE that stay true to the CALIFORNIA LOCOS' aesthetic of bucking the status quo—expect new works that explore the dichotomies of SoCal, plus an exhibition of the exclusive skateboard collaboration with DUSTERS CALIFORNIA, and live music from eclectic blues provocateurs, LOS SAVAGES, featuring Ian Espinoza, Dave Tourjé, and Gary Wong with Norton Wisdom.

Dave Tourjé
Art critic, Shana Nys Dambrot, writes about the CALIFORNIA LOCOS in the Huffington Post "What they did changed everything — but what they are doing now is the best work of their lives."

John Van Hamersveld
Former curator of the contemporary collection of the Norton Simon Museum, Michelle Deziel, describes the CALIFORNIA LOCOS, "These native Angelenos grew up independently in all corners of this expansive city immersed in the myriad of colorful and intense L.A. subcultures—gangs, hot rod, surf, graffiti, skate, funk, punk and rock. Rather than suggesting a cohesive or coinable L.A. aesthetic, California Locos presents a collision of visions—a kaleidoscopic perspective of the urban art experience as seen and interpreted by L.A. insiders through highly individualized and expertly crafted works of art."


Norton Wisdom
The CALIFORNIA LOCOS received critical acclaim in both Los Angeles and Art Basel Miami for their 2014 debut, and with CALIFORNIA LOCOS 2016, this quintet of quintessential SoCal artists will ride the endless waves even further.
CALIFORNIA LOCOS:
Chaz Bojórquez, known as the "godfather of graffiti art", is considered one of the first artists who successfully made the transition from street to gallery, and is credited with bringing the West Coast style of graffiti into prominence, evolving it from a Northeast L.A. gang-oriented form, into an extremely fluid calligraphic style of international importance. His iconic street image, a stylized skull called "Senor Suerte" (Mr. Luck), has become a seminal icon in graffiti art, becoming known as the first stencil tag- a full 20 years before Banksy made the stencil his iconic form. Bojórquez's paintings are in the permanent collections of the Smithsonian, Laguna Museum of Art, M.O.C.A. and L.A.C.M.A. and many more. Bojórquez, a Chouinard alum, was prominently featured in the renowned Art in the Streets exhibit at MOCA in 2011, as well as numerous international exhibitions and is known as a primary influence on many contemporary graffiti artists such as Retna, Banksy and Shepard Fairey.
Dave Tourjé was born and raised in the culturally eclectic Northeast L.A. of the 1970s and his upbringing amongst the skaters, gangs, and the area's tribal friction plays heavily in his work – his presence as an original vertical skater showing through in the attitude and energy of his iconography. Also a musician, Tourjé was involved in the important L.A. Punk and Post Punk scene of the late '70s and early '80s. As a member of the influential band the Dissidents, he played shows with Camper Van Beethoven, Saccharine Trust and The Minutemen as well as many others. Tourjé's complex, mainly large-scale reverse-paintings on acrylic glass, oscillate between high and low, punk and institutional hegemony and combine elements through many disciplines, having also attended Art Center and UCSB's College of Creative Studies during the late '70s. He was the subject of a one-man exhibition covering 15 years of his paintings at the Riverside Art Museum in 2002. His work has been featured at the Oceanside Museum of Art, the Orange County Museum of Art, and Laguna Art Museum, as well as numerous galleries since 1985.
John Van Hamersveld, is best known for an enormous catalog of pop images. From his iconic poster for the movie The Endless Summer, to his album cover work for The Beatles (Magical Mystery Tour), Blondie (Eat To The Beat) and the Rolling Stones (Exile On Main Street) to name but a few. Van Hamersveld's iconic images have had a tremendous impact on popular culture and fashion from the early 60's to the present, including his influence on street artist Shepard Fairey via his Hendrix poster, and Chaz Bojórquez via the Johnny Face Billboards of 1972. Van Hamersveld's recent work draws from a diverse mixture of sub-cultural design elements and formal academic training from both Chouinard and Art Center during the '60s, incorporating diverse influences from Lorser Feitelson to his life as an iconic surfer and designer. His work has been collected in many major museums including LACMA and the Museum of Modern Art New York, and today is being applied to architecture as requests pour in to apply his iconography to large-scale murals.
Norton Wisdom has been collaborating with musical ensembles for live art painting performances since 1979. His collaborations with renowned artists include The Red Hot Chili Peppers, Nels Cline (Wilco), Bernard Fowler (Rolling Stones), Ivan Neville, Stephen Perkins (Jane's Addiction), Llyn Foulkes, National Bamboo Orchestra of Bali, the Disney Hall with Christoph Bull, and the Winter Olympics in Salt Lake City. His live painting performances have touched off a growing international movement of the same type, which he has been forwarding since the '70s, and he is known as a prime mover in this growing genre. His formal studio painting practice includes a meditative dialogue with trapezoidal shapes and gestural elements, which he returns to as a formal and continuous response in his evolution as a renowned third generation abstract painter. His early influences at Chouinard included John Altoon and Emerson Woelffer.
Gary Wong studied under Emerson Woelffer and Matsumi Kanemitsu at Chouinard and was a vital part of the shifting dialogue integral to the formation of West Coast postmodernism as well as surf/skate/rock culture as we know it today, being part of the legendary underground collective the Jook Savages with Rick Griffin, as well as tight associations with the likes of Boyd Elder (Eagles), Ivan Hosoi (Hosoi Skates) and Jim Ganzer (Jimmy Z). His visual language is a sophisticated collage-based paint/draw process that often uses photography, and reflects his involvement in music as well as wider social and political concerns. His process combines his formal approach as well as a folk-like primal style. Known in the L.A. Blues scene as "Charlie Chan", he is a legendary presence as a well-known bandleader, gigging regularly throughout L.A. Close friends and associates have included artists as diverse as Al Ruppersberg, Doug Wheeler and Terry Allen.
EVENT PARTNERS:
Dusters California – Dusters' roots lie in the cradle of surf & skate culture in the golden haze of California. Bred from the same spirit that was born in the 60's and 70's when skateboarding, surfing, and music defined themselves against establishment. Dusters California is built by a team that understands, in and out, the functionality of these boards with more than 25 years of experience in the industry. Dusters has learned the importance of the fit and finishes of a skateboard and you can see that by analyzing every single detail on Dusters boards. Dusters California – originating from the heart and soul of skateboarding. For more information, visit dusterscalifornia.com
Juice Magazine – Since 1993, Juice Magazine has been dedicated to the core of skateboarding, surfing and punk rock with a focus on in-depth interviews by the icons of skate, surf and punk rock culture. The Juice Magazine crew includes a line-up of surf and skate legends, and the honest approach of their stories and photos make Juice Magazine more than just a magazine. Juice Magazine is committed to giving credit to the true pioneers and innovators of skateboarding, surfing and music and keeping it punk. For more information, visit juicemagazine.com
California Locos 2016 – California Locos 2016 is a multi-media exhibition of art, skate, music and film that brings together the work of five of the most compelling visual artists working in Los Angeles today. Chaz Bojórquez, Dave Tourjé, John Van Hamersveld, Norton Wisdom and Gary Wong, together and separately, embody the innovative, lively and rebellious spirit of Los Angeles. As diverse as the city itself, the methods and materials these reputed West Coast artists use vary widely, from Wisdom's loose and spontaneous abstractions and performance painting to Van Hamersveld's deliberate, psychedelic graphics, and from Wong's sophisticated paint/draw paintings to Tourjé's reverse-painted diatribes and Bojórquez's painterly street graffiti. Their works speak to broader, more universal human experiences, resulting in both a local and global
resonance – a connection to both L.A's high-art sensibilities and the origins of rebellion. For more information, visit
California Locos' website:
http://www.californialocos.com/event.html
Social Platforms:
https://www.facebook.com/californialocos
https://twitter.com/californialocos
____________________________________________________________________________________________________________________________________________________________________
DEALS and STEALS(Affiliate Links)
I am required to tell you that I am an "affiliate" with these brands. I curate deals that offer bonuses, bargains and great products –and some are very specifically for this site to feature to YOU!If you purchase via my link, I make a very small percentage
for that purchase. I pick the best products, vendors and deals I can find!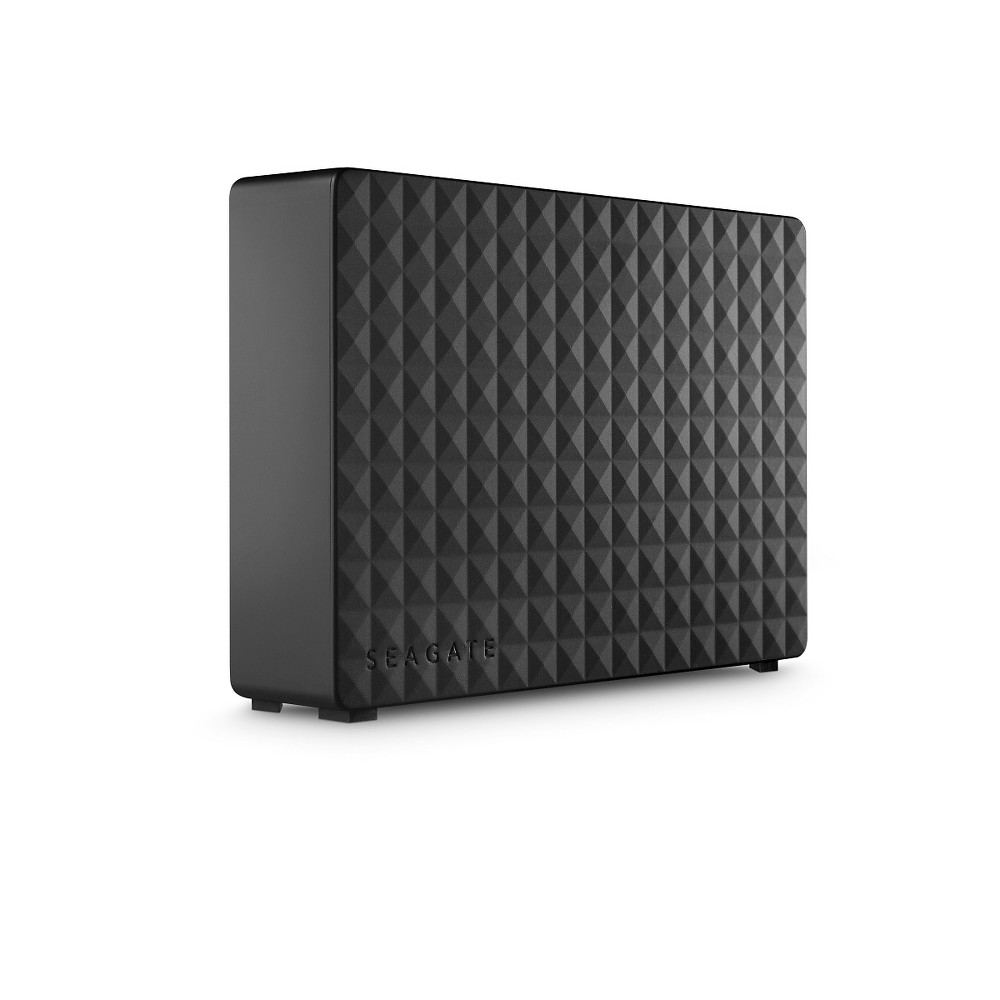 Receive a FREE MILK MAKEUP Lip Color Duo deluxe sample with any $25 purchase. Use code: MILKIT

Latest Trends!
Subscribe to RSS headline updates from:
Powered by FeedBurner
If you are going to feature content from LA-Story.com including images, podcasts or videos including the accompanying text, please respect copyright provisions. We require a notation of content origination (meaning credit tag), a linkback to the specific page & please email the link to stevie@la-story.com before the piece goes live.
LA-Story.com, LA-Story Recessionista, Celebrity Stylescope, Celebrity Style Slam Trademark/Copyright KBP Inc./TNBT Inc 2007-18