Hostess Gifts That Won't Break the Bank but Put a Smile on Someone's Face! Sass Ashe GuestPost!
So, you've been shopping for holiday gifts and think you have everyone on your list covered, suddenly you remember that you forgot hostess gifts for all the events you'll be attending. Don't panic! The following list will help you ensure that your hostess feels appreciated without breaking the bank. Remember homemade and inexpensive doesn't necessarily equal cheap!
Stuffed Stocking
Purchase a holiday stocking and decorate it with the hostess' name in glitter glue. (you can pick these up at your local dollar store!) Fill it with samples of items you've collected through the year, hand soaps, perfumes, etc. and top it off with a gaily wrapped piece of homemade fudge or other luxurious sweet. The stocking will be your hostess' personal goodie bag!
Ornaments
A nice ornament to remember the occasion is always a nice gift, you can purchase one or make your own. The real beauty of giving an ornament is boxing and wrapping it elaborately. Put your ribbon twirling skills to use and make a simple boxed ornament a real thing of beauty to present to your hostess.
Gift Certificates
When you want to really thank your hostess for all the work she's put in try a gift certificate for a local nail salon or day spa. Give her the opportunity to treat herself and enjoy a few relaxing hours of being pampered!
Breakfast
With all the event preparation and cooking that your hostess has had to do and oversee she probably isn't going to want to head to the kitchen the next morning to prepare breakfast.
Provide her with a basket of muffins, bagels, cream cheese, jellies and fruit. No, you don't have to make all these things yourself and you don't have to spend a lot of money to give a great breakfast basket. Don't forget some gourmet coffee and flavored creamer!
When you're thinking of a hostess gift think of the thing that you'd want most after hosting a lavish event, then make it happen! Little things can make a huge difference and when your hostess sees your thoughtful gift among the bottles of wine and vases of flowers she'll get a smile on her face! Your work is done!
Image courtesy of Fellrunner
Sass Ashe
Sass Ashe has been a contributing to blogs and websites for several years. When she gets to take a break from working and parenting her teenage son she enjoys watching WWE and having a few drinks of quality bourbon.
Website: www.sawritingservices.biz
Twitter: www.twitter.com/sassyashe
Facebook: www.facebook.com/sassyashe
Amazon Author page: http://www.amazon.com/Sass-Ashe
Thanks to Sass Ashe for this post on a GREAT idea for hostess guests!
Stevie Wilson,
LA-Story.com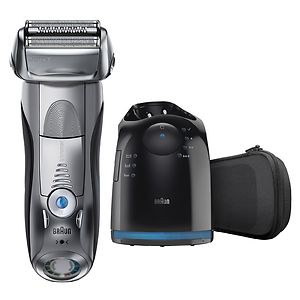 Going Fast: $10 Black Friday specials at Sephora! Shop now while supplies last!
Subscribe to RSS headline updates from:
Powered by FeedBurner
If you are going to feature content from LA-Story.com including podcasts or videos including the accompanying text, please respect copyright provisions. We require a notation of content origination (meaning credit tag), a linkback to the specific page & please email the link to stevie@la-story.com before the piece goes live.
LA-Story.com, LA-Story Recessionista, Celebrity Stylescope, Celebrity Style Slam Trademark/Copyright: KBP Inc./TNBT Inc 2007-13