Hot Holiday Games to Give, Receive & Play for Kids, Teens & Families + Stocking Stuffers!
Great gifts to give kids, girls, boys and families that will keep them engaged (and out of your hair) all day! This array of games and accessories showed up unannounced (and unexpected) on my doorstep but am I glad I got them! Wow. Way cool!! Lots of great Nintendo & Activision FUN that is sure to make at least a couple people in the house happy!
Nintendo Wii Skylanders Starter Pack $50.00 (save $25 at Target!)
FROZEN IN OUR WORLD. ALIVE IN THEIRS.
Thousands of years ago, the Skylanders Giants fought epic battles in Skylands, but were banished to Earth. With a new threat looming, it's time to bring them back to join forces with the Skylanders. Only you can put them on the Portal of Power® to unleash their strength in the ultimate battle to save Skylands.

Starter Pack includes: Video Game, Portal of Power, 3- Skylanders Figures, Character Collection Poster, 3-Sticker Sheets with Secret Codes and 3-Trading Cards
Nintendo The Trash Pack (for 3DS and DS– both platforms)
Taking out the trash has never been so much FUN! Join your favorite Trashies in litter-loaded adventures of the grossest proportions! Whether you're flinging your Trashie friends into garbage cans or driving the Garbage Truck to collect falling waste, the jobs are always dirty, dingy and disgustingly fun! Play four distinct games, from Trash Smash to Trash Attack!

Each game offers multiple levels of play for non-stop action and gross fun. With 30 Trashies as playable characters, you'll jump right into the action with a different perspective every time you play! Collect over 160 Series 1 Trashies in the game and track both your in-game and real world collection on a digital poster! Play within The Trash Pack's favorite locale, Trash Town, for a truly authentic and downright dirty experience!
Lalaloopsy- Carnival of Friends
Peanut Big Top is throwing the biggest Silly Funhouse carnival in Lalaloopsy Land for all to enjoy, including a special treat at the end! It's up to you to find all of the Lalaloopsy friends at the carnival to reveal the BIG surprise! See 40 of your favorite Lalaloopsy characters like never before. For the first time, ever, play with the Lalaloopsy siblings, the Lalaloopsy Littles! Explore 16 different levels – all with a Silly Funhouse carnival theme! Look for Harmony B. Shart at all retailers for details on how to unlock her character in-game with an exclusive code!
Available in DS and 3DS, this is a great game for girls. Not only does it have a video game but the ancillary items: dolls, houses, doll clothing and more will keep some little girl extremely busy and obsessed with this game. There's a LOT of extras available.
Activision's Xbox 360 (*needs Kinect Sensor!) Wipeout!!
Based on the ABC hit show Wipeout and continuing the tradition of wickedly entertaining family fun, Wipeout 2 offers updated, outrageous course designs across all platforms with obstacles and effects taken straight from the show's summer and winter seasons. Players must navigate around snow, ice, foam, and fan-favorite obstacles like the Sucker Punch Wall and Big Balls; which are making their triumphant returns alongside more than 50 others. Extended gameplay on all systems encourages even more interaction and participation with family and friends. Once again, all the wild and crazy action is narrated by the show's hosts John Anderson and John Henson.
This is a crazy-great game for the entire family!
(Now I just need to buy a Kinect device! Anyone out there in the Kinect universe reading this? I can't PLAY what I don't have the equipment for– and I would be happy to borrow & send back the equipment!)
Stevie Wilson,
LA-Story.com
Check out our Holiday Staff Picks at Beauty.com!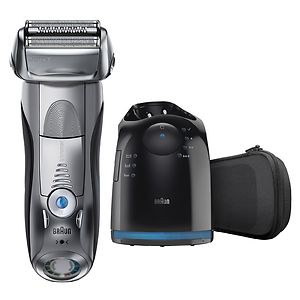 Buy stocking stuffers at Beauty.com – $25 and under!
Subscribe to RSS headline updates from:
Powered by FeedBurner
If you are going to feature content from LA-Story.com including podcasts or videos including the accompanying text, please respect copyright provisions. We require a notation of content origination (meaning credit tag), a linkback to the specific page & please email the link to stevie@la-story.com before the piece goes live.
LA-Story.com, LA-Story Recessionista, Celebrity Stylescope, Celebrity Style Slam Trademark/Copyright: KBP Inc./TNBT Inc 2007-13