Eat Well with Gilt City LA and Blue Apron! Exclusive Deal Celebrating Blue Apron's West Coast Expansion
Gilt City LA's latest and greatest culinary offering courtesy of Blue Apron, has just expanded to the West Coast.
This is an opportunity for you to try out BLUE APRON where they bring the food to you with exact portions and every ingredient you need and very easy but specific cooking instructions. This is not a huge cooking ordeal but a faster, easier way of eating well. Think about having it as a dinner party for 2 or 4. You can take all the credit for cooking it- because you did! It's not gender specific– it's FOOD specific: vegetarian or regular. That's it! Easy-peasey and tasty too! Plus you would learn how to cook these specific recipes and thus be able to replicate them at home — or subscribe to Blue Apron so that everyone would think that you became a gourmet chef.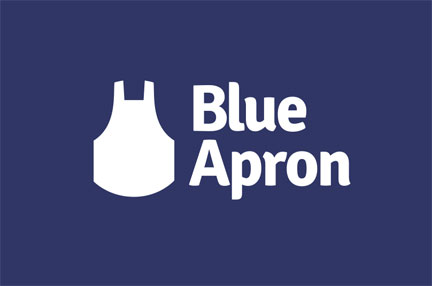 Blue Apron offers a once-a-week grocery delivery service through which members receive original recipes complete with detailed cooking instructions and all the fresh ingredients needed to cook gourmet meals at home.

Box of Food
In celebration of Blue Apron's West Coast expansion, Gilt City is offering all of their West Coast members 35% off some not-to-be-missed foodie packages.
For insider-only prices, Gilt City LA members can expect to try delicious items like chicken with white beans and escarole, eggplant Parmesan, steak salad and quinoa fried rice—with every ingredient, down to the herbs and spices, and the proper portions, delivered to their doorsteps.
Details on the Gilt City LA offer, which goes live TODAY September 9!!
http://www.giltcity.com/national/blueapronnational, details follow below.
Three Meals for Two Gilt City Price: $39, Original Retail: $60 (35% off)
Three Vegetarian Meals for Two Gilt City Price: $39, Original Retail: $60 (35% off)

Tamales & skewered veggies
Three Vegetarian Meals for Four Gilt City Price: $78, Original Retail: $120 (35% off)
Three Meals for Four Gilt City Price: $78, Original Retail: $120 (35% off)

Steak Salad
Thanks to Gilt City and Blue Apron, you'll save time, learn new techniques, and create remarkable, impressive meals for you and your friends and family, week in and week out.
Learn more about Blue Apron here: http://www.blueapron.com/
YUMMY food, easy and quick to make and you will look like a gourmet chef. Check it out! It's easy to become addicted!
Stevie Wilson,
LA-Story.com
http://click.linksynergy.com/fs-bin/click?id=EsXe6pZTy8Q&offerid=258538.264&type=3&subid=0" >Pacifica. 20% off Woods & Resins Fragrance. Free Ship Over $50!
http://ad.linksynergy.com/fs-bin/show?id=EsXe6pZTy8Q&bids=258538.264&type=3&subid=0" >
Subscribe to RSS headline updates from:
Powered by FeedBurner
If you are going to feature content from LA-Story.com including podcasts or videos including the accompanying text, please respect copyright provisions. We require a notation of content origination (meaning credit tag), a linkback to the specific page & please email the link to stevie@la-story.com before the piece goes live.
LA-Story.com, LA-Story Recessionista, Celebrity Stylescope, Celebrity Style Slam Trademark/Copyright: KBP Inc./TNBT Inc 2007-13