Guest Blogger Sass Ashe GivesYou Tips on How to Sail Through the Holidays Stress Free
Stress can ruin even the most enjoyable holidays. With all of the holidays that fall at the end of the year it's easy to see why so many people get stressed and even dread this joyful time. Whether you are hosting out of town family, entertaining company,shopping for all your closest friends and family or are just expected to show up for 101 different events the holidays can really wear you down.
I've got a bit of a reputation for being antisocial but the holidays always find me out and about whether I want to be or not. I've worked out several different ways of managing to remain stress free no matter what pops up.
Attitude is Everything
When you are dreading a certain event your attitude will reflect that. Find at least one good thing about the event and concentrate on that factor. Your attitude will improve and you will find that your stress and anxiety levels are much more manageable. For example if you don't get along with your in-laws but must spend a weekend with them, just remind yourself that it's only once a year, your spouse will love you even more for making an effort to get along with them and that your family traditions will continue thanks to your selfless devotion. Yeah, go ahead and give yourself that pat on the back, you'll feel much better!
Time for You
I cannot stress enough how important it is to have time for yourself to avoid holiday stress. When you spend hours shopping, cooking, visiting and opening your home to various people it can be quite overwhelming.
My secret is the bathroom! I can take my Kindle, light some aromatherapy relaxation candles and take a nice bath when I get to feeling run down and put upon. Of course a nice glass of wine or a cocktail really helps promote relaxation and helps me stop stressing over minute details. Even if you don't have time for a long bath make sure that you take some time for yourself each and every day. Time to do nothing! Sit and sip your coffee while you read a few pages in a trashy novel, crochet or watch television, go for a walk etc. Whatever it takes to make you feel like you are treating yourself to a special moment is worth the effort during the stressful holiday season.
Exercise
Because the holidays often involve plenty of meals, desserts and party foods exercising does double duty as it helps relieve stress and burns off some of those calories. Even if you don't keep to a strict exercise program you'll find that exerting yourself physically can help clear your mind and help you rest!
The ACE offers these helpful and handy suggestions, as well as some fitness gift ideas to help you and your loved ones with this part of managing stress.
"When gifting this holiday season, give your loved ones the gift of good health. Whether they're a workout newbie or a dedicated fitness enthusiast, the American Council on Exercise's (ACE) fitness gift guide offers suggestions for the best fitness-related gifts everyone will love.
Stuff stockings with these fitness DVD's instead of blockbuster hits:
STOTT PILATES: INTENSE Cardio Blast: For the fitness beginner seeking a mind-body approach to exercise, we recommend STOTT PILATES: Intense Cardio Blast: Interval 1. This total-body workout focuses on proper body alignment, providing a physical and mental workout session in just over 30 minutes.
10 Pounds Down Better Body Blast: Jessica Smith's 10 Pounds Down Better Body Blast will provide the intermediate exerciser with all of the sweat and burn they enjoy. The DVD is broken into three 20-minute segments that target everyone's favorite muscles: arms, abs, and legs. Having the option to complete all segments at once or divide them into daily workouts ensures that this gift recipient will always have a fun, unique workout.
Breathless Body Vol. 2: The Edge: Amy Dixon's Breathless Body Vol. 2: The Edge is the gift that any cardio enthusiast will enjoy. This high-intensity interval training (HIIT)   DVD requires no extra equipment to get users moving and heart rates pumping. Due to its highly intense nature, gift this DVD to an exerciser with a developed fitness base.
Show them that you care with lifestyle enhancing gifts:
Journey Gym: Ideal for the traveler or individual with limited space, Journey Gym is portable, compact and lightweight. Every Journey Gym purchase includes an exercise DVD, access to complimentary premium video workouts, and over 80 video workouts from online trainers, giving the product impressive value.
Fit Link: Wearable tech is all the rage among fitness enthusiasts and novices alike. BodyMedia's Fit Link has capabilities for tracking eating and exercise, simplifying monitoring these health influencers and achieving goals. Most importantly, the blue-tooth capabilities provide seamless streaming between the armband and mobile devices.
Forget the sweater your loved one will never wear, and gift from this list that they'll appreciate for years to come. Visit ACE GetFit for more health inspired holiday gifts."
There is no clear cut set of rules which will help your holidays be stress free because each person and each family is different, but if you know which parts of the holidays give you the most stress you can plan ahead and work around that anxious feeling so that you can enjoy every aspect of your holiday.
Image courtesy of Tstiemke
Sass Ashe
Sass Ashe has been a contributing to blogs and websites for several years. When she gets to take a break from working and parenting her teenage son she enjoys watching WWE and having a few drinks of quality bourbon.
Website: www.sawritingservices.biz
Twitter: www.twitter.com/sassyashe
Facebook: www.facebook.com/sassyashe
Amazon Author page: http://www.amazon.com/Sass-Ashe
Thanks to Sass Ashe for such a great post about how to reduce stress. Look for more posts about how to get into the spirit of the holidays– with less stress. As we get closer to Christmas and the New Year, I personally will be running at high gear, but note that I will be winding down because I need to recharge my batteries too — and this holiday season and everything going on personally and professionally are taking it out of me. While meditation has become an important tool, the need to for friendship, solitude and appreciation for others as well as for my own self has grown even more. The time for gratitude is NOW!
Stevie Wilson,
LA-Story.com
Check out our Holiday Staff Picks at Beauty.com!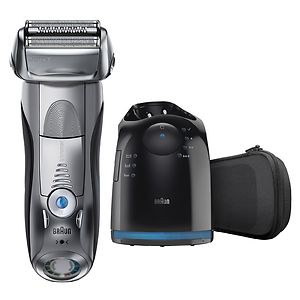 Buy stocking stuffers at Beauty.com – $25 and under!
Subscribe to RSS headline updates from:
Powered by FeedBurner
If you are going to feature content from LA-Story.com including podcasts or videos including the accompanying text, please respect copyright provisions. We require a notation of content origination (meaning credit tag), a linkback to the specific page & please email the link to stevie@la-story.com before the piece goes live.
LA-Story.com, LA-Story Recessionista, Celebrity Stylescope, Celebrity Style Slam Trademark/Copyright: KBP Inc./TNBT Inc 2007-13