Sass Ashe Weighs in with Smart Christmas Breakfast Ideas
I know that everyone has different Christmas morning traditions. Some gather with all sorts of people for breakfasts and gifts in a formal type of event.  Others may stumble out of bed and beg the children to wait til they at least get coffee before they commence unwrapping. (Waving my hand wildly, I'm so happy that I'm past the small child phase of my life!) There are several great ideas for Christmas breakfasts that don't require you to spend all morning in the kitchen while everyone else socializes.
Mimosas, Coffee and Pastries
You can easily purchase several trays of pastries (depending on how many people you'll have to feed. The night before simply place them on the counter or table covered to keep them fresh and room temperature. Set the auto brew on your coffee pot and make sure to have plenty of juice and champagne chilling in the refrigerator. With a variety of creamers for the coffee, jams and jellies for the pastries  and enough coffee mugs and champagne flutes you're all set for an elegant yet relaxed Christmas breakfast. If there are kiddies around serve them juice without the bubbly!
Breakfast Strata
A strata is prepared the night before and refrigerated so that all you have to do on Christmas morning is stick it in the oven for about 40 minutes. Depending on the number of people you'll be serving you may want to make a couple. This is a filling breakfast and when served with juice or coffee could easily become your next favorite Christmas tradition.
Fruit and Muffin Baskets
You don't have to cook at all with handy fruit and muffin baskets. Simply serve coffee and juice and let everyone munch on muffins while you exchange gifts.
Christmas morning breakfast doesn't have to be a formal affair, in fact most children would prefer if there were no formality and probably even no meal at all. But in order to fuel them (and you) up for the full day of excitement and events any of these breakfast ideas are simple and efficient.
Image courtesy of hinatacookie
Sass Ashe
Sass Ashe has been a contributing to blogs and websites for several years. When she gets to take a break from working and parenting her teenage son she enjoys watching WWE and having a few drinks of quality bourbon.
Website: www.sawritingservices.biz
Twitter: www.twitter.com/sassyashe
Facebook: www.facebook.com/sassyashe
Amazon Author page: http://www.amazon.com/Sass-Ashe
Stevie Wilson,
LA-Story.com
Check out our Holiday Staff Picks at Beauty.com!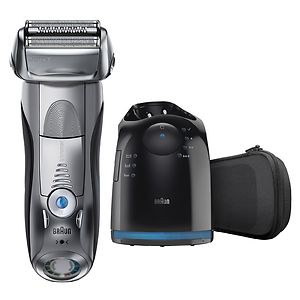 Buy stocking stuffers at Beauty.com – $25 and under!
Subscribe to RSS headline updates from:
Powered by FeedBurner
If you are going to feature content from LA-Story.com including podcasts or videos including the accompanying text, please respect copyright provisions. We require a notation of content origination (meaning credit tag), a linkback to the specific page & please email the link to stevie@la-story.com before the piece goes live.
LA-Story.com, LA-Story Recessionista, Celebrity Stylescope, Celebrity Style Slam Trademark/Copyright: KBP Inc./TNBT Inc 2007-13