Sass Ashe Tips You Off to Taking Great Holiday Photos!!
The holidays are a time for family and friends, you are likely to attend many events where you will want to take photos. I'm one of those people who loves to take photos, yet I'm not a great photographer. I like to think that what I lack in skill I make up for in enthusiasm and tenacity. My poor family is usually yelling at me to put the camera away!
With the invention of digital cameras and memory cards I no longer have to worry about wasting a shot and I take tons. Of course by the time I get home and get them on my computer I can go through and delete at least 2 out of every 3 photos I have taken, but the ones I keep are usually great! I can even accomplish this with a very low end digital camera. (Although the Sony Nex-5r is on my wish list this Christmas!)
This is why I feel perfectly qualified to give you all some photo tips for the holidays. They're quick and easy and don't require any technical skill, you can even take great photos while you're enjoying holiday cocktails.
A digital camera with all old photos cleared, a charged battery and a fresh memory card is a must! You don't want to worry about a dead battery or no more room for pictures.
For each picture you want to take, plan on snapping at least 3. Alternate between auto settings, flash and black and white for a variety of results. Don't worry about it if you get a blurry pic, just snap another. I personally guarantee that you'll get to keep at least 1/3 of the pics you take! Keep in mind that posed photos may be nice but candid imagesare much more memorable, so if everyone won't cooperate with your perfect family photo shoot just take pictures of whatever catches your eye!
Remember that cropping is your friend. If you have a photo that includes way more background and seems too far away all you will have to do is crop it to make it a much better image. Which means you can snap wild and free and worry about composition and editing after the fact!
So, go forth, take photos and enjoy every moment spent looking back on your events as you edit and delete pictures so that you can come up with a great Facebook album  or scrapbook of your holiday season. Also when you're getting ready for events keep in mind that others will be snapping pictures all evening too, dress for picture success and try not to make any stupid faces!
Image courtesy of hollyarden
Sass Ashe
Sass Ashe has been a contributing to blogs and websites for several years. When she gets to take a break from working and parenting her teenage son she enjoys watching WWE and having a few drinks of quality bourbon.
Website: www.sawritingservices.biz
Twitter: www.twitter.com/sassyashe
Facebook: www.facebook.com/sassyashe
Amazon Author page: http://www.amazon.com/Sass-Ashe
Thanks to Sass Ashe for her tips!! One of the key things is to make sure you have a card-reader for your memory card. Also if you have photo-editing software, USE IT to make sure that the photos are not overly bright, dim or oddly colored. (Not everyone is green or red during the holidays). Don't forget to read the owner's manual too. Sometimes it's simply finding the correct setting to get better photos. I have one for nighttime photos indoors and a separate for nighttime outdoor photos. Each has a specific place in my life.
Also– candid photos are always good. Make sure you get some of a group of people if possible and don't forget to get some of the ambiance of where you are. It sets the stage for the series.
Stevie Wilson,
LA-Story.com
Check out our Holiday Staff Picks at Beauty.com!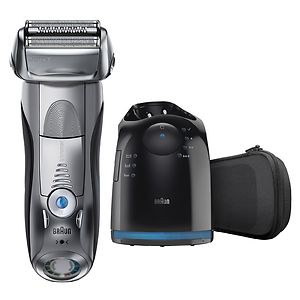 Buy stocking stuffers at Beauty.com – $25 and under!
Subscribe to RSS headline updates from:
Powered by FeedBurner
If you are going to feature content from LA-Story.com including podcasts or videos including the accompanying text, please respect copyright provisions. We require a notation of content origination (meaning credit tag), a linkback to the specific page & please email the link to stevie@la-story.com before the piece goes live.
LA-Story.com, LA-Story Recessionista, Celebrity Stylescope, Celebrity Style Slam Trademark/Copyright: KBP Inc./TNBT Inc 2007-13